Woonona Thai Massage & Day Spa
We offer you luxurious Natural Healing Therapies and Spa Treatments including Traditional Thai Massage, Remedial Massage, Hot Stone treatment, Aromatherapy and more.
Open 7 Days! 9:30am – 8:00pm
Services
Our team of experienced massage therapists specialise in remedial massage therapy and relaxation massage treatments that are, quite simply, amazing. Hence Woonona Thai Massage & Day Spa was lovingly created to provide a warm environment, in which one can relax, rejuvenate and restore their mind, body and soul.
We combine relaxing spa-quality massage with therapeutic remedial techniques. Regardless of the reason you have for booking a massage, we have the knowledge and experience to deliver a focused and effective treatment session.
Perhaps you simply feel like pampering yourself? Go on then, you've earned it! If it's a relaxing massage your seeking, a facial or a treatment Woonona Thai Massage will tailor a session perfectly suited to you.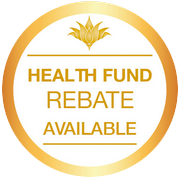 In conjunction with HICAPS, Woonona Thai Massage allow you to claim on your private health for remedial massage on-the-spot by showing your health fund card when making the payment. Using HICAPS, we'll process your claim directly and you simply pay the gap amount. Quick, easy and completed in seconds!
HICAPS participating health funds:
For on-the-spot bookings, phone today!
(02) 4283 2344
Bookings
Please call us on (02) 4283 2344 to confirm availability and book your appointment on-the-spot.
If you're planning ahead, can't make it to the phone or would simply prefer to book via email, please complete the 'Booking Enquiry' form located here.
One of the friendly Woonona Thai Massage & Day Spa staff will respond promptly, advising you of our availability with a view to booking your next amazing massage experience.
Why choose Woonona Thai Massage & Day Spa?
"Beautiful private rooms, and amazing massage! Definitely recommend."
Pod Design
"Amazing massage, thank you so much!"
Jane Aubourg
"This is a little Gem in the Northern area of Wollongong, to the south of Sydney. While the shop-front is somewhat unpretentious and inconspicuous, I was more than pleasantly surprised with the staff's attention to details, beautifully appointed massage and treatment room, a relaxing and quiet atmosphere and a very comfortable massage table. I can honestly say that this was one of those exceptionally positive experiences which I will not forget any time soon. After a One and a Half hour remedial massage, I felt totally reinvigorated and almost free of all stiffness in my shoulders and lower back. A second visit a week later had me feeling 100%. Looking forward to my next visit!"
Denny Vucicevic
"Awesome crew at Woonona Thai massage and day spa – They treated me with kit gloves and I left feeling truly relaxed and rejuvenated."
Renzo Alessi